I-94 Bar: Top Tens for 2021 - Chris Klondike Masuak (ex-Radio Birdman, Screaming Tribesmen, Hitmen)
CHRIS "KLONDIKE" MASUAK'S TOP SEVERAL FOR 2021
What's another year without the obligatory screed from Klondike? 
You know that my tongue is firmly in cheek but my heart unashamedly on sleeve when wishing you all as peaceful, calm, and rockin' a Christmas as is possible to the human mind! 
THE CELEBRATION OF COVIDOUCHERY.
 Here in Spain we just cracked 5 million cases of The Pox with just over 88,000 deaths. What a milestone.
Still, even before vaccines were rolled out we began to turn the fucker around with the basic protocols that are still apparently contentious to many.
The Greatest Nation on Earth trumped everyone with 50 frickin' million cases and 800,000 deaths. And, no universal health care.
And when The Pox revealed itself to be a Very Real Thing in oZ, authorities opted for the chickens without heads model, which indicated that it's "leaders" learned exactly SFA from the experiences of others around the planet.
This cluster-fuckery prompted not mutual respect and cooperation in a time of calamity but a bizarre class war between heinous (mostly) tinfoil hat wearing "freedom fighters" and a new breed of urbane self righteous virtue signallers.
The only winners seem to be savvy employers who enthusiastically latched onto the "never waste a crisis" maxim and set the stage for more cool employee abuse beyond their signature underpayments and wage theft.
BREXIT BALLYHOO.
Continuing the theme of headless chickens, Christmas will be dangerously turkey deficit in Ol' Blighty due to, well … every infrastructure balls-up predicted by those with the half a neuron required not to vote for Brexit.
Brexit's impact on the economy is predicted to be worse that that of The Pox, which continues to clobber an understaffed, under equipped, poorly funded health care system. 
More to the point, all those way cool music stores in the UK are gonna lose their rather lucrative EU market due to new dumb-ass taxes and customs fees.
Bah humbug.
ONE MAN'S ECONOMIC COERCION IS ANOTHER'S RETIREMENT PACKAGE
Pretty much everyone has begun to push back against China's global "assertiveness".oZ pretends to join in (a ban on Huawei and tighter foreign investment rules) and Beijing pretends to penalise by placing curbs on Aussie imports.
But, with Aussie politicians sitting or patiently waiting to sit on the boards of Chinese companies we know full well which way that foul wind is going to blow.
I hope everyone has a bug-out bag for the inevitable.
SUBMARINES AND SUBMORALS.
A strategic partnership with India, military access agreement with Japan, and The Quadrilateral Security Dialogue (oZ, USA, Japan, and India) are just a few of the things that keep Scotty From Marketing juicing his daks. 
Regional security isn't the issue so much as economic ties. 
How else can they justify supporting Indonesia in their rape, murder, and pillage of our closest neighbors in West Papua?
Will this translate to job security in oZ?
Did I say bug-out bag?
THE WORKPLACE HAS NO CULTURE 
Dig this.
Last year's "Sexual Harassment National Inquiry Report" via the Federal Sex Discrimination Commissioner concluded that Australia "lags behind other countries in preventing and responding to sexual harassment" and that "one in three people experienced sexual harassment at work in the past five years".
I guess after all the wanking on desks and desperate mad scuttling under Parliament rocks the report should state that the actual Australian government "leads other countries" in obfuscating sexual impropriety.
And, offering early retirement to "the boys".
6 TO WHATEVER … ACTUAL MUSIC STUFF IN NO PARTICULAR ORDER.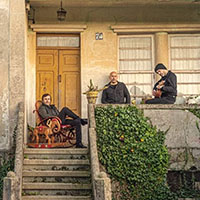 BANG 74: LET IT DRIFT
More exquisitely well crafted and powerful pop from the lads from fucking Ferrol. I don't think Oscar actually plays guitar!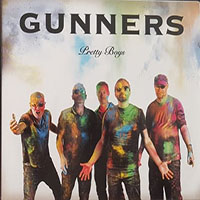 GUNNERS: PRETTY BOYS
French rock that actually isn't stupid. In fact, it's rockin' great! And, Bruno (ex-owner onf the Mondo Bizzaro Club and Masuak bandmate) is in it!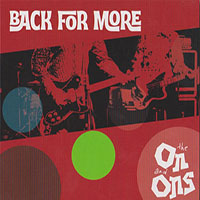 ON & ONS: BACK FOR MORE
Without a doubt, the best Australian pop of the year.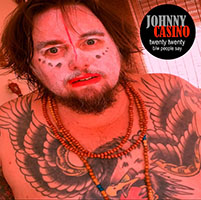 JOHNNY CASINO: TWENTY TWENTY
Some righteously skanky rock riffage from everyone's favorite troubador.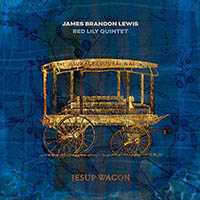 JAMES BRANDON LEWIS' RED LILY QUINTET: JESUP WAGON
Glorious new hard jazz that sounds like something you like except you haven't heard anything like it before.
THE ATOMIC ZEROS: NEWS FROM NOWHERE
High energy Asturianos with one collective foot solidly in oZ. Sadly, the band is on extended hiatus so grab this li'l beauty while you can.



This article was first published on the I-94 Bar: https://i94bar.com/barfly-top-tens/top-tens-for-2021-chris-klondike-masuak-ex-radio-birdman-screaming-tribesmen-hitmen