Screaming Tribesmen reform
Time to dust off your dancing shoes for three shows in Australia in September. Here's the Sydney poster and you can buy tickets here.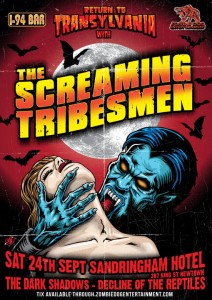 The Brisbane date is at The Gathering Festival on September 17 and you can book a place here.
Melbourne's gig is at The Gershwin Room in the Espy Hotel at St Kilda and you can buy a ticket or three via this link.